Thai Foot Massage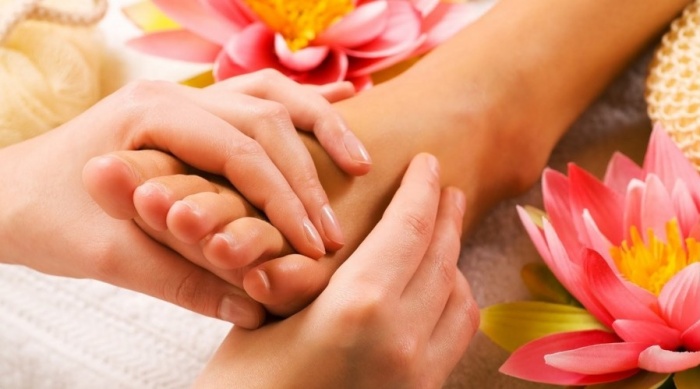 Make a Booking
Aromathai Spa
2 Elms Square
Bury New Rd
Whitefield
Manchester
M45 7SZ
About
The Thai foot massage is a type of massage which makes sure that the lower legs and feet are stretched to open the energy lines. Sometimes a stick is used to stimulate the reflex points on the client's feet, corresponding to the body's internal organs. This kind of massage stimulates reflex points to promote general well-being. The Thai foot massage also helps boost the immune system and accelerate physical healing. It helps relieve stress, helps improve sleep, and restores clarity of mind, Soft, please note, we cannot massage you if you are pregnant.
Reviews
Jit was amazing. Felt comfortable during treatment. 100% coming back. I think you can book half and half with BNS massage 💆🏽‍♀️
-C
Great,professional massage. Very nice atmosphere and super customer service. Recommended, 👌
-K
First time at this spa kids bought me a treatment what a lovely clean and friendly spa had a foot and leg massage with jit she was lovely and the massage was amazing I would recommend this spa to anyone
-J
My first visit it was a gift from my friend. I usually neglect my feet and thought I'd try a foot massage. I'm so glad I went it was amazing. Thank you, I will be back . I highly recommend them 👍🏾😀😀
-AM
My first visit but not my last 😁 The spa was clean and relaxing and the staff lovely. Have already booked my next visit !
-H