Couples Massage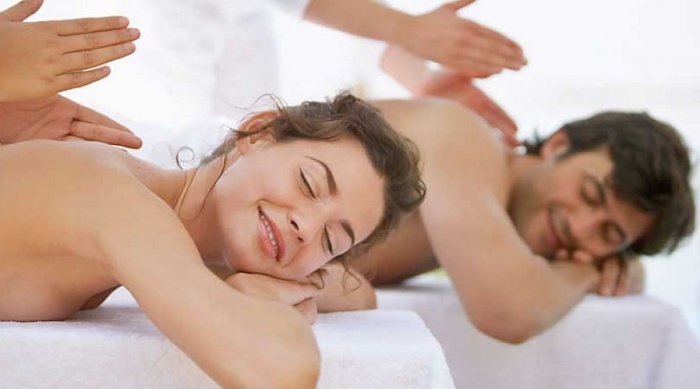 Make a Booking
Aromathai Spa
2 Elms Square
Bury New Rd
Whitefield
Manchester
M45 7SZ
About
A couple's massage is a wonderfully relaxing, personal experience. During the session, two people will receive a one hour massage each at the same time and in the same room from two different therapists or can be taken in separate rooms, We start with a ten minute's full body warm up session to relieve tension without oil, you can choose different treatments but the price may vary from each treatment.
A one hour couples massage is priced from £55 each.
A 90 minutes couples massage is priced from £75 each.
A two hour couples massage is prices from from only £100 each.
All prices are subject to change and can be withdrawn or varied without notice.
Reviews
Absolutely superb massage from Jit and Vicki... their expertise and manipulation is so professional and friendly, the girls concentrating on problem areas, stiff neck and stressed muscles in my shoulder. The whole salon is welcoming and very professional.... would totally recommend to anyone who needs a bit of stress taking out of their lives
-ED
Best choice for massage, very nice environment and amazing staff ... we had one hour couple detox body wrap and body scrub ... we had a similar massage only in Mauritius ... we will definitely return
-E
Superb massage. Myself and a friend did couples massage, very relaxing and body felt excellent afterwards. Fully recommend
-M
Myself and my other half had our very first massage here and it was lovely. We both had the Thai oil massage and really enjoyed the experience. The staff are very welcoming and the atmosphere very relaxing. Highly recommended :)
-J