Deep Tissue Massage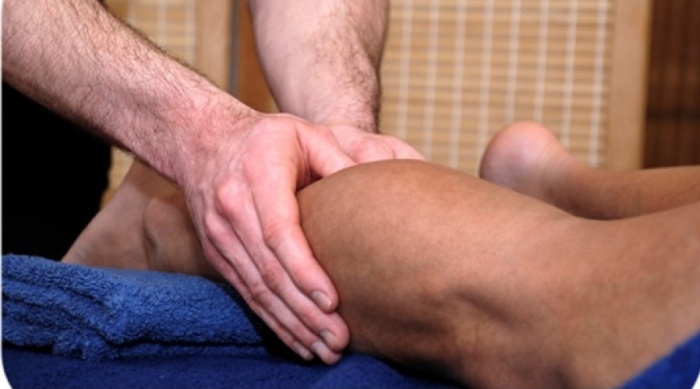 Make a Booking
Aromathai Spa
2 Elms Square
Bury New Rd
Whitefield
Manchester
M45 7SZ
About
This type of massage is the most effective therapy for releasing muscle tension and restoring balance to the muscular-skeletal system. When regularly done, this may help athletes prevent injuries, which might be caused by overuse. A constant build-up of tension in the muscles from regular activity may lead to stress on joints, ligaments, tendons, as well as the muscles themselves. The skilled massage therapist will be able to detect variations in the soft tissues and, by using the correct techniques, help the athlete maintain a much healthier physical state. The three main categories of massage will be used are effleurage, kneading and frictions. Deep Tissue massage reduces the chance of injury, through proper stretching; improves range of motion and muscle flexibility, resulting in improved power and performance; shortens recovery time between workouts; maximizes the supply of nutrients and oxygen through increased blood flow; and enhances elimination of the metabolic by-products of exercise. Strong, please note, we cannot massage you if you are pregnant.
Reviews
Great massage, very nice, relaxed atmosphere. Thank you very much x
-I
I spent two hours of the top in the splendor of a massage, . And I had chosen a deep tissue massage. Indeed, it was a wonderful massage, and all body pains were reduced to the lowest as possible as can . I really enjoyed a lot and felt great and relaxation with she name TIGIST . she did the best she could. I've attended several sessions with her previously - and she always strives to make clients completely satisfied and happy .i highly recommended to release pains and relaxing high quality
-ML
Bought as a Birthday gift and it was Amazing !!! I've had a problem with my right shoulder for years. I didn't mention it but the lady sorted it out !!! I'm having knee surgery in a couple of weeks but didn't mention it. All the tension in my calves and ankles from not being able to walk properly has gone. I'm go to go back a few days before my surgery as it will prepare my knee for the op
-DW
My first visit. Lots of friends have recommended the place. Excellent massage and a lovely place. Well worth the money.
-R
Second massage here, recommended to go and I will recommend to anyone to try it. Its great value, very welcoming and far better than the massages I get on 5 star cruises. The receptionist and two masseurs have been very knowledgeable and applied their skills brilliantly - Perfect for my desk based job - I have become a member and will be a regular.
-A
Great massage by DA.would recommend a visit to see her or one of the other friendly staff. Excellent massage professional service.clean and relaxing surroundings
-PL
Just had a sports massage of a lady called nuch, and wow she is really good!! Aromathai is definitely one of best places in Manchester for a amazing massage! Thanks
-S
Without a doubt the best massage I have ever received by a lady named Nuch I believe. Will definitely return soon!
-P
Really nice place, nice staff, and a great massage :)
-A
Truly amazing, you'll be walking on air when you come out. Lots of choice of massages, from authentic Thai to Swedish. The staff are very experienced - I've had a few rubbish massages in my time, elsewhere, so this is important, someone who knows what they are doing. The massages are thorough! I've recommended this place to many of my friends, and those that have been keep going back.
-C