Thai Foot Massage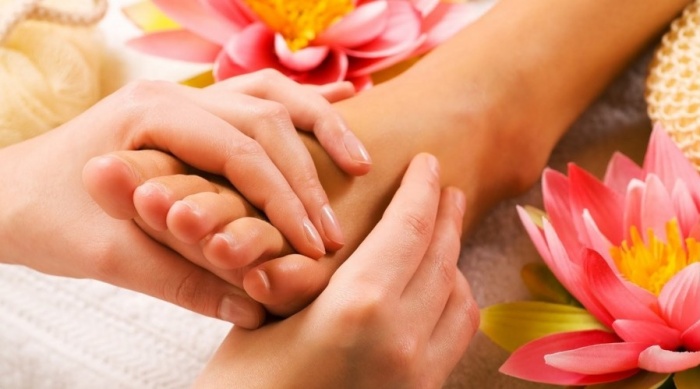 Make a Booking
Call us on 0161 796 0239
(Withheld numbers auto rejected)
Aromathai Spa
2 Elms Square
Bury New Rd
Whitefield
Manchester
M45 7SZ
About
The Thai foot massage is a type of massage which makes sure that the lower legs and feet are stretched to open the energy lines. Sometimes a stick is used to stimulate the reflex points on the client's feet, corresponding to the body's internal organs. This kind of massage stimulates reflex points to promote general well-being. The Thai foot massage also helps boost the immune system and accelerate physical healing. It helps relieve stress, helps improve sleep, and restores clarity of mind, Soft.
Book a Treatment
Call us on 0161 796 0239
Reviews
My first visit it was a gift from my friend. I usually neglect my feet and thought I'd try a foot massage. I'm so glad I went it was amazing. Thank you, I will be back . I highly recommend them 👍🏾😀😀
-AM
My first visit but not my last 😁 The spa was clean and relaxing and the staff lovely. Have already booked my next visit !
-H