Herbal Compressed Ball Massage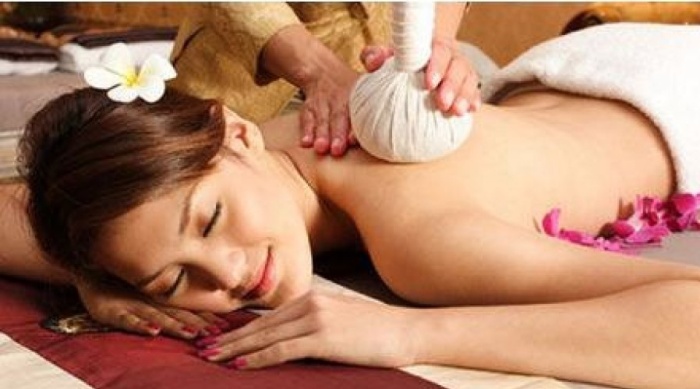 Make a Booking
Call us on 0161 796 0239
(Withheld numbers auto rejected)
Aromathai Spa
2 Elms Square
Bury New Rd
Whitefield
Manchester
M45 7SZ
About
The treatment combines Eastern massage techniques with light-pressure patting, rolling, kneading and a gentle but deeply effective massage. The heat from the compress carries the herbal essences and the essential oils deep into the skin and underlying tissues and organs. The treatment brings about a deep sensation of comfort and warmth; the compresses are soaked and then steamed to provide deep penetrating warmth whilst stimulating the body to detoxify and heal itself. The warm herbal compresses are made up of a blend of up to 20 traditional Thai herbs (including turmeric, camphor, tamarind, lemongrass and kaffir lime) renowned for their invigorating, purifying and tension relieving properties and their capacity to improve respiration and soothe general aches and pains, Soft and relaxing.
Book a Treatment
Call us on 0161 796 0239
Reviews
Been lots of times and had different treatments. Todays herbal compressed ball massage was amazing. I left feeling so relaxed. I've rebooked after my treatment for next week and added a facial too. You won't be disappointed by your treatments.
-L